We heard about Wildflower from our friend Joel Palanuk, who founded the Sisters Stampede. What a great event! 35th anniversary this year, our 4th. Really friendly crowd, relaxed but festive. Register and "Wildfest" Saturday, ride and party Sunday. We have equipped hundreds of these folks with SweatHawgs. Proud to say they like us as much as we like them.
The Chico Wildflower Century has been listed in Bicycling magazine as a Top Ten Century. This year, the 35th Anniversary Chico Wildflower will offer something for everyone who loves to eat, drink, pedal, and breathe!
SATURDAY, APRIL 23: Wildfest - Ride pre-party complete with Rider Check-in, Vendors, Beer Garden, Live Music and Food Truck Rally "Fork In The Road"!
SUNDAY, APRIL 24: Ride Day and additional Rider Check-In."
Stop by the SweatHawg booth before your ride, and you'll enjoy "Freedom to Perform", dripless.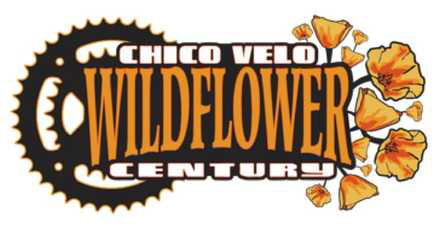 April 23-24, 2016 Silver Dollar Fairgrounds Chico, CA